Southeastern's Campus Activity Board is holding their final annual free movie event of the semester with the final film, Straight Outta Compton, opening Tuesday morning and closing Wednesday night.
The Campus Activity Board member Cecilia said "The most frequent question from students we get is how do we pick the movies we play? All the films that were picked for the free showings are picked from students in C.A.B at the beginning of the semester.we create a poll of films and then pick from those.The film Straight Outta Compton was one of the most highly picked of the group and the students felt it would be good to go out with a good beat. With Straight Outta Compton being our final film of the semester, I expect this to be the biggest turnout of the films we have already shown."
The film stars O'Shea Jackson Jr as Ice Cube, Corey Hawkins as Dr. Dre and Jason Mitchell as Eazy-E. The films follows the group ca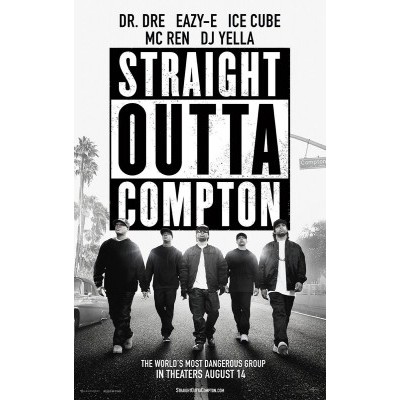 lled the N.W.A as they emerge from the mean streets of Compton in Los Angeles, California, in the mid 1980`s, and revolutionize Hip Hop culture with their music and tales about life in the hood.
The theater was crowded with students for the 7 p.m showing and one of students, Kailyn Ellis, a history major  said " I think this was a great history to movie adaptation of the song crew N.W.A and the problems happening throughout that time in the 1980`s. I was engaged throughout the whole movie and even though I read about this group but did not listen to their music, I still felt sympathy and felt like I was attached to this group."

Although, most of the students gave positive feedback about the overall experience of the film and student union annex theater as a whole, there were a few students were didn't feel the same. According to Austin Delpidio a student who he said generally likes movies said " I thought the movie was overall like a bad tasting food, it went in good but it just had a bad aftertaste. I didn't enjoy the characters and the story just felt like another cliche equal rights movie we have already seen again and again. Plus, why couldn't we have food or even popcorn in the theater? It`s not a movie without popcorn."